Though I am at work almost all of my waking hours, my job does not define me. Up until a year ago, the question I was always prepared to answer when I met someone new was "What grade are you in?" or at least something to that effect. I loved being a student. But school didn't define me. In our culture, we tend to define people by what they do. A job is a huge part of your life. It's what you do "for a living". It's one of the first questions that's asked when you're meeting someone new or describing yourself to someone. Though I'm constantly asked, I have yet to find the perfect answer to "You're a what? ...what's an actuary?" But really, I wake up everyday with the same task at hand: going to work and doing my job... then coming home to study. It's a good thing I like what I do. But no matter how much I like it or how much time I spend there, my job does not define me.
I am so much more than an actuary.
I have an amazing husband! And though he's one of the hugest parts of my life, my husband does not define me. Though we haven't even been married a year, it feels like Brad's been in my life forever. He is my best friend and it's such a blessing to get to "do life" with him! I love having someone to count on and to take care of! I love coming home to a delicious home-cooked meal (yes, I have my own personal chef!) and I enjoy taking care of my home. We are team. We are the best team! But my husband does not define me.
I am so much more than a wife.
I could not live without my friends... but my friends do not define me. I am friends with lots of people, but the people who
really
come into my life stay in. Looking back, I can't imagine what my life would have looked like without the people in it that have helped me become who I am. The ones that have experienced my highest highs and lowest lows, the ones who taught me how to dance and laugh and LIVE, the ones who watched me make mistakes and then helped me get up and fix them... each of my friendships is precious to me. But my friends do not define me.
I am so much more than a friend.
Though I've spent more time at doctor's appointments this year than I EVER have, my health does not define me. Lately it's seemed like my headaches have taken over my life. I can't make it through a conversation without them sneaking their way in and stealing the focus! I literally can't get them out of my head! But I have to remind myself that my headaches do not define me.
I am so much more than a diagnosis.
I attend an amazing church, but my church does not define me. I am extremely involved in Terranova. I attend every Sunday, help out in the mornings, meet with my family group every Wednesday, go to fun events, and see people in my church "family" in my everyday life. But my church does not define me.
I am so much more than a Terranovan.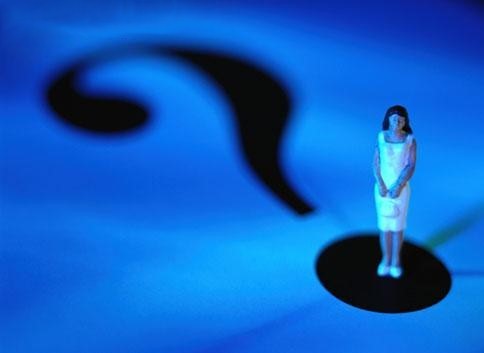 I love to scrapbook, paint, create and doodle. I play the bassoon and the piano. I love to smile. I have dealt with depression. I am terrible at sports. I enjoy baking. I live in Georgetown, TX USA. I have a wonderful family. I have green(sometimes blue) eyes. I like to read. And shop. And listen to music. And journal. I want to open my own business someday.
But I am so much more than an artist. I'm more than a bad athlete, a great baker, and a music lover. I'm more than a green-eyed, sometimes depressed, smiling musician. I'm not just an aspiring entrepreneur, a sister, a daughter, a reader, an American.
None of these things define me.
I am who I am. Not like in the Bible or anything (Ex. 3:14). I just mean that I am me. I am who God made me. I'm not sure I like the idea of being "defined", but if anyone could define me, it would be God. He created me and He knows me.
13 For you created my inmost being;
you knit me together in my mother's womb.
14 I praise you because I am fearfully and wonderfully made;
your works are wonderful,
I know that full well.
15 My frame was not hidden from you
when I was made in the secret place.
When I was woven together in the depths of the earth,
16 your eyes saw my unformed body.
All the days ordained for me
were written in your book
before one of them came to be. (Psalm 139:13-16)
I am many things. And there are so many aspects to my life. But I am ever-changing and ever-growing. I cannot be put into a mold or a box. I won't fit. There are no limits when the limitless Lord is living through me.
This life is a journey, and I still don't know much about myself. But I am trying not to live by any definition that others have given me. And I am striving to keep from defining others by what they do, what they like, and what roles they play in life. People are mysteries that can't be solved and I love learning and putting the pieces together.